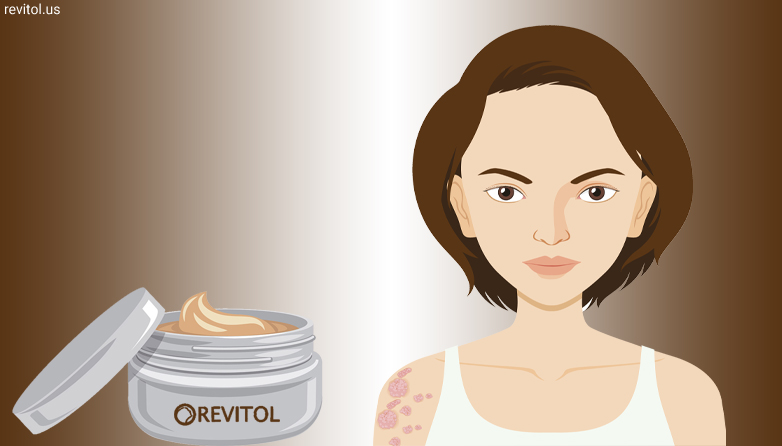 The patchy skin and red lesions on your body have made you tired and sick. Is it so? If yes, then you must look for the right cream to treat your psoriasis. But before that, understand that you need to buy a cream that is both affordable and effective. What is a better option than going for Revitol Dermasis? It will give you the confidence of shaking hands once again and walking comfortably around. By choosing this ointment, you will be doing yourself a favor and that too, without breaking your bank.
Revitol Dermasis: What is it?
Revitol Dermasis is the best cream for psoriasis treatment. But before that, you need to get in with the fact that Revitol is an agency dealing in the manufacture of ointments and creams for different skin problems. Dermasis is one of its creams specifically aimed towards treating psoriasis, Eczema, Neurodermitis, and various other conditions. This cream is highly effective in treating the skin condition from varied angles and at one go. It can be used for treating different types of psoriasis, like a nail, plaque, guttate, scalp, inverse, pustular, psoriatic arthritis, and erythrodermic psoriasis.
How Will the Cream Help, and Why?
First of all, this cream for psoriasis contains not just natural but powerful ingredients. All the active ingredients in this cream are FDA approved. It contains salicylic acid, palm oil, Melaleuca Alternifolia, or tea tree oil and vitamin E acetate.
The palm oil content of this cream works in the form of a moisturizer. It goes deep into the layers and tissues of the skin, thus reducing visible scales. It even helps in relieving itching.
The tea tree oil content of this cream is highly effective in fighting off viruses and bacteria. This is something tea tree oil is known for a very long time. Because of the continuous shedding of the skin cells and itching, the skin gets inflamed and develops macroscopically cracks. These tiny cracks can further serve as the main point of entry for different types of bacteria and microorganisms. It can further cause more scaling and itching.
One of the most potent antioxidants in Dermasis is vitamin E that increases the moisture of the exterior covering of the skin and offers complete protection against the damage caused by ultra-violet light.
Psoriasis causes the cells of the skin to grow at a breakneck pace. It results in the build-up of cells on the surface of the skin. This forms unsightly and thick covers of red scratches coating the dead skin. These patches are called plaques. The cream's active ingredients, salicylic acid helps in stimulating the shedding of dead skin cells. With time, the lesioned and patched skin turns normal, and the itching also reduces.
Conclusion
Dermasis has a high rate of success in treating psoriasis. It not just soothes and moisturizes the skin but even treats it to bear with varied conditions. Of course, it is not a magic pill that will offer instant relief. You will need time to feel and see the outcomes of this cream. But gradually, you can see the visible difference and your psoriasis will vanish.