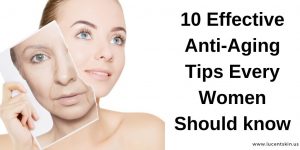 Aging is a natural process it caused when the physical changes in the body are often the most apparent as you age. The early sign of aging is age spots, sagging skin, lines, and wrinkles, dry skin, skin that easily bruises. Skin is less elastic and thinner and it gets more prone to developing wrinkles.
For more information please check out the infographic below:
Summer is upon us so maintaining your skin's health should be top of mind. Sun-kissed skin feels amazing, but too much exposure is never a good thing. Why do those pesky UV Rays have to ruin all the fun? With that said, let's appreciate the wonder that is Aloe Vera.
BANANA- This banana face mask is really great for acne-prone skin. The Vitamin A in bananas promote skin-cell turnover and help pores stay clean, making this mask an awesome addition to your routine.
What you'll need:
1 banana, mashed
½ teaspoon turmeric powder
½ teaspoon baking soda
Mix together all the ingredients above (chunks are okay). Apply the mixture to your skin and leave for 10-15 minutes. Rinse well with warm water and pat to dry. We're always looking for new ways to spice up both our skincare routine and our self-care routine. If you have an awesome DIY face mask, please share it!! There might even be something in it for the person with the best one.
Retinol, a derivative of vitamin A, fights wrinkles, but it also makes you more sun-sensitive. If you go on a retinol routine in the summer, work it in gradually. Start with a nighttime product (two or three times a week) that contains the lowest percentage of the ingredient so your skin has time to adjust to it.
For maximum skin hydration, start with serums. They have the thinnest consistency and absorb most quickly. Lumene Excellent Future Deep Repairing Serum, $30, is a good choice. Then apply a thicker cream like Vichy Neovadiol Gf Day Normal/Combination Skin, $48, to seal moisture.
Pay special attention to your lips. The shine in a gloss without built-in protection can actually act as a magnifying glass, attracting rays and intensifying their burning power. The lower one is particularly susceptible to sun damage
There are many ways to reduce skin aging but follow these best anti-aging tips for your skin: Protect your skin from the sun, apply tanner, quit smoking, eat a healthy and cleanse your skin gently. You can also try lucent skin anti-aging cream. It is the best product for your skin.