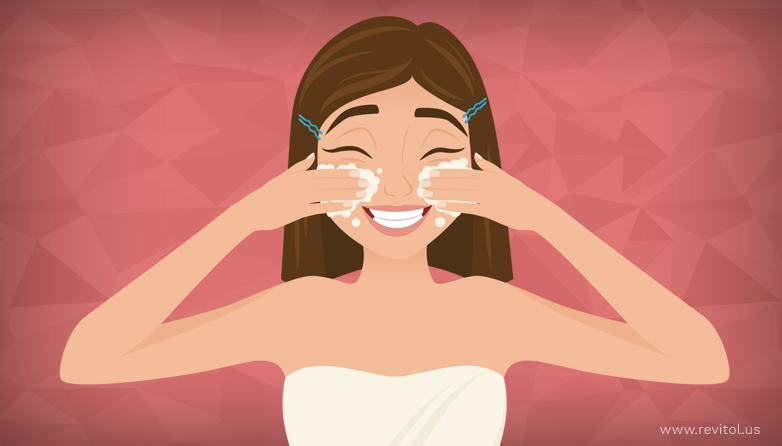 Are you getting fooled by the chemical products sold in the market? Don't worry you are not alone. There are natural ways that you can follow on a daily basis to take care of your skin. Also, you can get an eye cream by Revitol for yourself, which has natural ingredients to takes care of your under-eye area, because you can't always go for a DIY if you are in a hurry.
Here is an infographic showing the perfect way to cleanse your skin.
Here are 5 natural ways to cleanse your skin:
1. Aloe vera gel: Apply a paste of this gel for 10min-1/2hr and rinse your face.
2. Fuller's earth: Mix fuller earth with water and keep it until dry and rinse.
3. Essential oils: Mix a blend of carrier oils and essential oils and apply it for as long as you can and rinse.
4. Egg whites: Apply a layer of egg whites on your face until dry and rinse.
5. Cucumber: Grate a cucumber and apply it on your face and leave it for 1/2 hour.
If you follow any of the above steps with Revitol eye cream on an alternate day basis or max once a week, it sure will help you improve the overall quality of your skin.