Sale!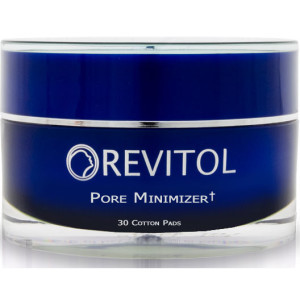 Revitol Pore Minimizer Cream – 1 Month Pack
$39.95
Pores growing larger on your face can be shrunk with Revitol Pore Minimizer. It is a perfectly blended formulation your skin needs to look younger. The results appear faster than expected. So buy a 1-month pack of Revitol Pore Minimizer and get away from those pores.
Get it for $23.97/each on 5 Month Supply.
Order your kit today!
Description
Revitol Pore Minimizer does the inevitable that too so economically. You get a flawless skin just with one product. What makes it possible? It is actually a few of its ingredients that are natural and known for their pore cleansing abilities.The ingredients in Revitol Pore Minimizer work to remove the dirt and oil deep enough to make the skin look flawless by reducing the size of the pores considerably.
Revitol Pore Minimizer Ingredients:
Alpha lipoic acid
Known for its antibacterial activity and skin tightening ability.
Dimethyl MEA
With its anti-inflammatory properties, it calms skin irritation and helps in tightening the skin to make the pores look visibly smaller.
Polysorbate 20
It is a lauric acid extract found in coconut oil. In Revitol pore minimizer, it plays the role of a moisturizer but without blocking the pores thus averting any enlargement.
Salicylic acid
You know it by the name of BHA. It invigorates the skin to remove dead skin cells and cleanse the pores.
Zinc
Another ingredient that fights bacteria and averts more enlargement of pores.
Product Highlights:
Revitol Pore Minimizer has anti-aging benefits too.
Gives fast and quality results
Moisturize and hydrate skin cells
Works on all skin types
Safe and easy to use
Know about Revitol Cream Ingredients
Check Best Revitol Products For Men and Women Skin Care