Sale!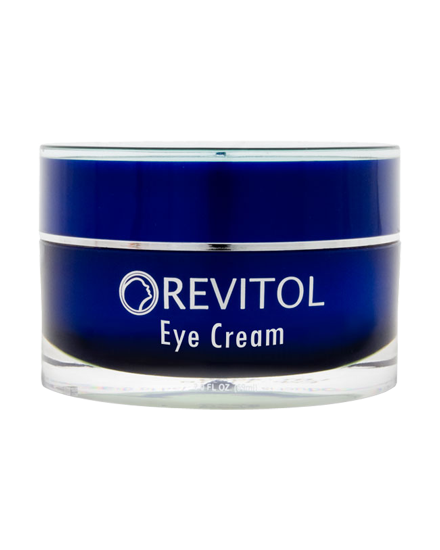 Revitol Eye Cream For Dark Circles
Revitol eye cream for dark circles is specially formulated to address the under eye problems. This cream targets the delicate capillaries and deeper layers of the skin. You can definitely hide some signs of aging but hiding aging signs around eyes is impossible. In fact, the very first sign of aging is often seen around eyes. Botox and other injectable may fight wrinkles and crow's feet in a very painful manner, but take very little care of dark circles and under eye bags. Revitol eye cream for dark circles combats the unsightly flaws by addressing the true causes.
Product Description
The popular under eye cream is yet another innovation from Revitol. It is a high-quality skincare and beauty product which works in order to give you a younger-looking skin. Revitol products are all natural. Moreover, Revitol eye cream for dark circles is designed to treat the primary problems that occur around the eye area including puffiness, and wrinkles.
There is no lack of eye creams in the market, but only Revitol eye cream addresses the main causes of dark circles and puffiness around the eyes. Revitol not only combats discoloration and eye bags, but it also works as a gentle non-greasy moisturizer for the under-eye area. It decreases the lines and wrinkles, giving a more enlivened look to the overall eye. The following factors contribute immensely to the success of under eye cream by Revitol:-
The ingredients of this eye cream are derived naturally.
Presence of all-natural ingredients makes it an extremely safe product.
One formulation that addresses multiple issues.
Easy to apply on a daily basis
Serves as an inexpensive alternative for injections and surgery
For fast and effective results, apply regularly. The Revitol eye cream for dark circles is specifically formulated to combat eye problems. Impressed? Own this product, order today and see your eyes transform.
Note: Standard Shipping $6.95