Sale!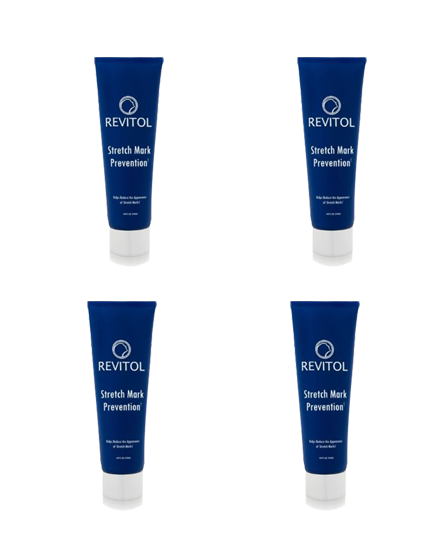 Revitol Stretch Mark Treatment & Prevention Cream – 3 Month Supply
$119.85
Stretch marks are the most unsightly thing that can happen to your body. Revitol stretch mark treatment and prevention cream is a revolutionary new formulation developed to remove the stretch marks. It has been developed after extensive testing and produces real results. Unlike other stretch marks cream that don't work as good as they promise, Revitol stretch marks prevention cream help reduce stretch marks. It can be used for both prevention and treatment of unsightly stretch marks during pregnancy. The blend of 100% natural ingredients and special vitamins improve skin's texture and firmness, thereby preventing the appearance of stretch marks.
Description
Getting stretch marks during pregnancy or after extreme weight loss is quite natural. But, this does not mean that you have to bear those unsightly stretch marks on your body forever. Revitol stretch mark treatment and prevention cream is fortified with 100% natural ingredients such as squalene and a special complex of vitamins which help improve skin's texture and firmness.
With this topical cream, you can almost vanish the stretch marks. Though it is very difficult to do so, but with Revitol stretch marks treatment and prevention cream, a noticeable reduction in the appearance of your stretch marks is possible. Revitol stretch marks cream works effectively on all body types. Some important features of Revitol stretch marks cream include:
It can be used both as a preventive measure and as a treatment of existing starch marks.
The Revitol Stretch marks cream contains 100% natural ingredients and does not use harsh chemicals that result in skin irritation and damage.
This formula is developed to stimulate skin regeneration and deeply nourish skin for a firmer look.
Revitol stretch mark treatment and prevention cream works best if applied twice daily on the affected areas, massaging for 5 minutes. If you are impressed with Revitol Stretch marks removal cream, you can order it online now and get offers like:
Note: Standard Shipping $6.95