Sale!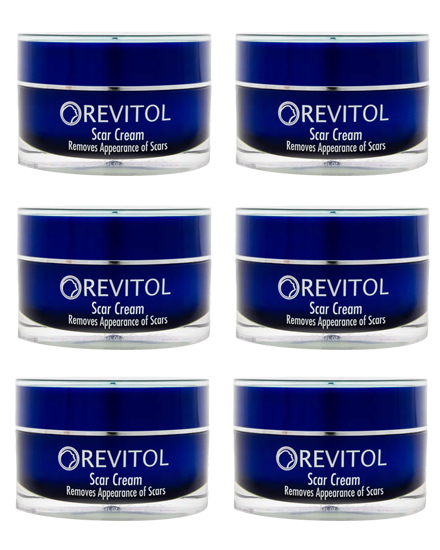 Revitol Scar Removal Cream – 5 Month Pack
$199.75
Scars become an unsightly sight on your skin part affected with it. Whosoever has it wants to get rid of it by all means. Revitol scar removal cream can make those fade away to an acceptable extent. The cream from Revitol is capable enough to work on any type of scar on your body –  burns, acne, surgery, knife cuts or skin disorders. It has shown good results on both men and women's skin and on any part of their body – legs, arms, face, stomach, back, feet or hands.
Description
For all those scars that have plagued your confidence for so long need an effective healing with Revitol scar removal cream. There is no other cream better than this. The product has a strong backing from some of the best ingredients mentioned below:
Onion extract – the extract of the root plant has scar healing properties and can also fade off the discoloration that happens due to the scar formation and gives an even textured skin.
Hydroquinone – this ingredient is well known for its ability to lighten scars. It makes pigmentation less visible
Copper peptide – it aids in healing of the wound and so is added to the Revitol scar treatment emollient. The science behind this says that if a wound heals naturally, scarring may not occur. This component is particularly added to heal the new scars formed and provide results quickly.
Glycolic acid – this s specifically added to remove the dead skin. Removal of dead skin is useful as its piling up may inhibit the healing process which the cream intends to bring in. It makes the skin smooth and also assists the above two ingredients in processing better.
Fulfill your desire for a hair-free skin fast!
Note:-Shipping Free