Sale!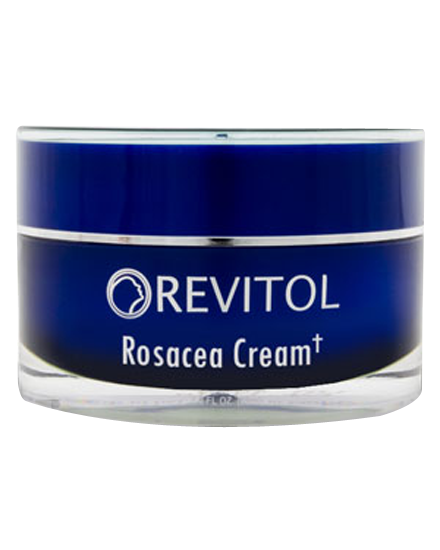 Revitol Acne Rosacea Treatment Cream
Rosacea is a common skin problem that affects over 16 million people in the USA. The Revitol Acne Rosacea treatment cream is essentially a product that addresses rosacea while also eliminating the redness on the nose, cheeks, chin and forehead. This cream helps in diminishing the appearance of visible veins in certain areas of the face, also reducing pimples and bumps on the face as well. This product contains active ingredients that target thickened skin and work to constrict blood vessels right below the surface of the skin. Revitol Acne Rosacea treatment even helps eliminate dryness from the skin due to the presence of certain Ingredients that regulate natural oils.
Product Description
Forget about the expensive treatments for treating rosacea. The symptoms resemble acne but aren't. If you look closely, you will know the difference. The anti-inflammatory ingredients present in Revitol acne rosacea treatment cream reduces skin redness as soon as it is applied to the skin. The natural bacteria-fighting agents in the cream kill bacteria on the surface of the skin while preventing rosacea breakouts and acne formation. It also protects from environmental hazards that may enhance the problem.
Rosacea weakens collagen in the skin making it difficult for the skin to recover from breakouts. The Rosacea cream from Revitol boosts collagen production as well as addressing this problem. The increase in collagen production makes the skin more resilient and helps fight rosacea more effectively. Revitol acne Rosacea treatment works to:-
Reduce redness on the face.
Reduce the appearance of visible blood vessels.
Prevent the formation of pimples.
Help soften thickened skin.
Build Collagen
Regulate natural oils in the skin
Revitol acne rosacea treatment has been considered quite safe. No serious side-effects have been seen from using this cream and the reviews from customers have been very positive. Now that there is an easy way to get over the problem, don't waste time.
Note:- Standard Shipping $6.95
You may also like…