Sale!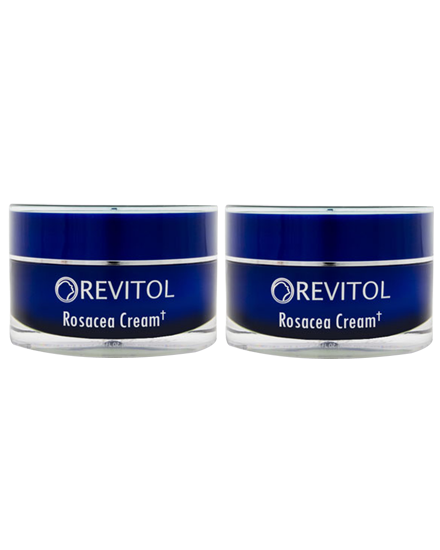 Revitol Rosacea Treatment Solution – 3 Month Kit
$149.85
The redness on the face along with pimples have been keeping you away from all the social activities that you loved once. A number of treatments have left you frustrated and dejected but this feeling will die as soon as you start applying Revitol Rosacea treatment solution. It works on multiple problems rather than just one. The cream removes redness on the face part affected (nose, chin, forehead or cheeks), reduce the visibility of the veins and also minimize thickness. The anti-inflammatory and anti-bacterial qualities make it one of the best OTC cream.
Description
Revitol rosacea treatment solution is an effective alternative to those costly cosmetic procedures and laser therapy. This single cream is capable enough to take care of the multiple problems faced when suffering from rosacea. The ingredients of this cream are so chosen that they work on many problems than just one. Work of the ingredients in Revitol rosacea treatment cream are highlighted as under –
Calm inflammation – the natural constituents present in the cream contract the blood vessels lying close to the surface of the skin and keeps redness at bay.
Fights bacteria – some natural ingredients in Revitol rosacea treatment solution are added to kill bacteria which are responsible for causing breakouts in people suffering from rosacea.
Boost collagen – Collagen is at its weakest when the skin is affected with rosacea. And therefore, getting relief from irritation and breakouts becomes difficult. Collagen boosting ingredients makes skin strong enough to fight rosacea symptoms better.
Regulates oil – some ingredients are responsible for the regulation of oils in the skin. This activity lets your body to form a protective barrier towards the environmental hazards that can cause rosacea.
Note:- Standard Shipping Free
No more redness, no more embarrassment. Buy 2 Get 1 Free TODAY!