Sale!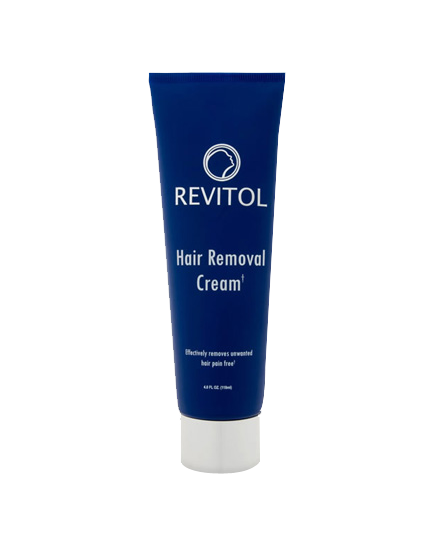 Revitol Hair Removal Cream – 1 Month Pack
$39.95
Revitol hair cream is more than just a cream that helps remove unwanted hair. It is a complete skin care product that makes your skin look smoother and even. The active ingredients moisturize the body and even protects it from the free radicals because of anti-oxidants present in the cream. These extra-features precisely makes you look naturally beautiful and radiant. Other natural ingredients like aloe vera and other plant extracts in Revitol hair cream leaves your skin smooth, soft and silky. Your body gains the perfect natural look after using this cream without getting tanned.
Description
Revitol Hair Removal Cream is a great way of getting rid of the unwanted hair on your body. It gives the long term results as compared to other products. It doesn't make your hair grow darker and thicker, rather it makes your hair thinner and you will eventually have to remove a lot less often.
Revitol hair removal cream removes the hair directly from the bulb of the follicle, which results in silky and baby soft skin. To add more to its effectiveness, this cream contains all natural ingredients and bioactive extracts from plants. It is more effective because it seeps into the hair follicle which changes the actual hair shaft in a naturally occurring way.
Revitol Hair Removal Cream gives you the following benefits that make it worth using:
It is easy to use
It does not cause burning or itching
Removes hair from roots
95/100 effective on the long run
Results in less need to shave on regular use
Moisturizes the skin well
Protects against free radicals
Contains all natural ingredients
Over a period of about four months, the hair growth becomes thinner and thinner and eventually stops growing. There are no nasty side effects and no rashes. Just a natural cream that absorbs easily and comes off easily.
Hair removal cream by Revitol will definitely work for you!
Know about Revitol Hair Removal Cream Ingredients
Check Best Revitol Products For Men and Women Skin Care
Note: – Standard Shipping $6.95