Sale!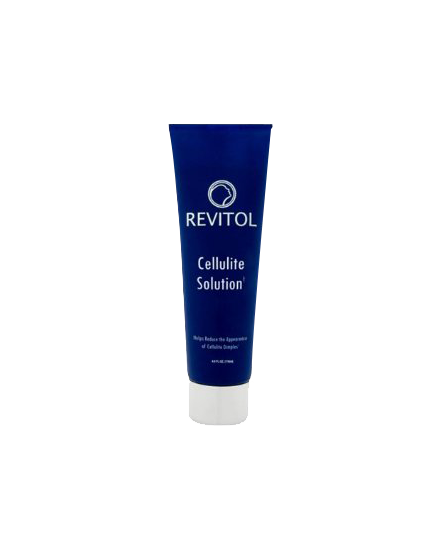 Revitol Cellulite Cream & Solution- 1 Month Pack
$49.95
Revitol cellulite cream aims to provide a permanent solution to the problem. It's effective and active ingredients tighten the skin tissues. It makes them firmer and reduces fine lines, stretch marks, and uneven textures. Cellulite cream by Revitol gives a smooth texture to your skin. It even lightens the skin complexion. Revitol cream seeps deep into the epidermis and reaches the core layers of the dermis. Thereby improve the elasticity in connective tissues. It revives wrinkled cells and promotes natural healing capacity of skin cells.
Order now!
Description
Cellulite is an abnormal skin condition. It is small pockets of underlying fat leaving an uneven, bumpy appearance to the skin. Revitol cellulite cream is designed to remove stubborn cellulite marks. It enriches the skin and works well on the sensitive skin as well.
Here's How Revitol Cellulite Cream Works:
Revitol cellulite cream seeps through the epidermis to treat the problem from the roots.
Retinol A improves the skin elasticity.
Algae extracts enhance fat metabolism.
Caffeine in it improves blood circulation. It elevates body temperature to ensure complete metabolism of fat.
Horsetail extracts work just like caffeine, tone the skin and make it taut.
Shea butter moisturizes the skin to provide much-needed hydration.
Green tea has detoxifying properties to help in preventing cellulite.
Capsicum is another ingredient and improves blood circulation.
Revitol cellulite cream is extremely easy to use. The best thing about it is that it leaves no sticky residue behind like most of the other products in the market do. If you are suffering from coarse cellulite problem, stop waiting and order Revitol cellulite solution now. It won't cost you as much as your priceless body.
Know about Revitol Cream Ingredients
Check Best Revitol Products For Men and Women Skin Care
Note: Standard Shipping $6.95